30Hp Sıcak Satış Endüstriyel Su Chiller Fiyat Su Soğutma Chiller :
Birim Özellikleri:
1. Japonya'dan SANYO, Amerika Birleşik Devletleri'nden COPELAND ve diğer marka kompresörleri kullanarak, düşük gürültü ve güç tasarrufu, Daha dayanıklı;
2. Kabuk ve boru kondenser, soğutma etkisi iyi ve istikrarlı bir performans benimsemek;
3. Buharlaştırıcı paslanmaz çelik su deposu, dahili otomatik su cihazı;
4. ikincil kirliliği önlemek için ithal pompalar, müşterilerin seçebileceği paslanmaz çelik pompa, kabul edin;
5. Mikrobilgisayar dijital sıcaklık denetleyicisi, entegre çalışma, basit ve pratik, yüksek kontrol hassasiyeti;
6. Kutusu yapısı kullanarak, CNC zımba hassas hassas işleme, elektrostatik güç boya, zarif bir görünüm, kolay taşınması;
7. Ters faz eksikliği koruması, motor aşırı yük koruması, yüksek ve alçak gerilim koruma, sıcaklık koruması ve diğer güvenlik koruma cihazı ile donatılmış Chiller Ünitesi , sistemi daha kararlı ve güvenli hale getirir. Küçük boyutlu, hafif ve kompakt yapı.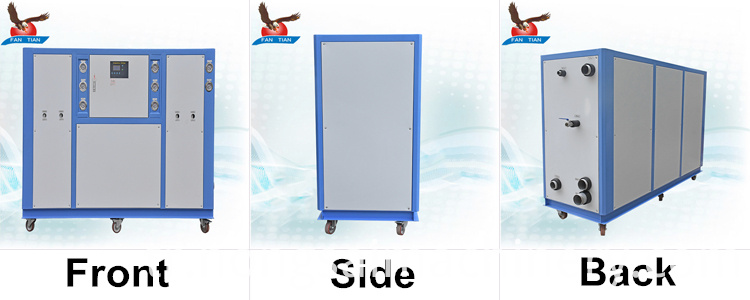 30Hp su soğutmalı chiller'in teknik parametreleri:
unit
HS-30AD

Cooling Capacity




KW/H
50HZ
87.20
Kcal/h
50HZ
74992
Temperature Range
3℃ to room temperature (Below 0℃ can be customized.)

Power Supply
3N-380/415V 50HZ/60HZ

Compressor
Type

Hermetic Scroll Type or Piston
Power (kw)

22.00
Condenser

Form
Efficient Brass Sets Corrugated Aluminum Fin
Evaporator
m³/h

15.20

Pipe Diameter(G)

G2-1/2''

Circulating Pump
Power (kw)

4.0
Pump Lift (m)
25
Machine Size
L(mm)
1970
W(mm)
900
H(mm)
1700
Unit Weight
KG
880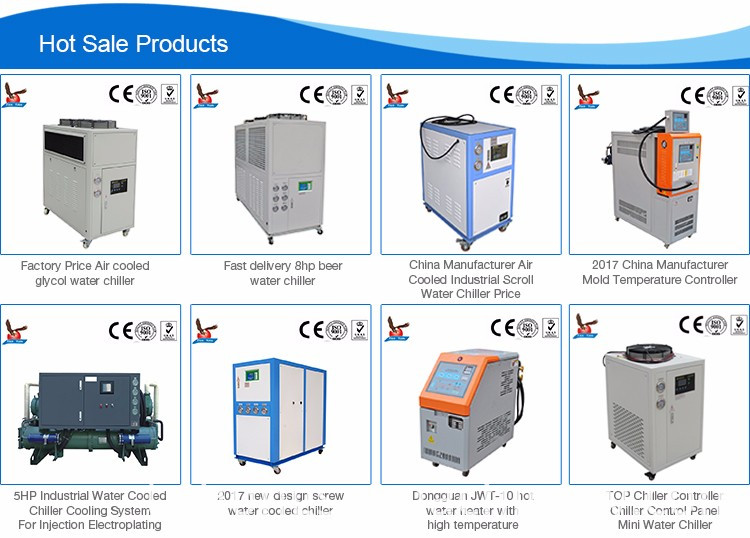 Endüstriyel su soğutma grubu, plastik endüstrisinde kalıp gibi soğutma işlemlerinde, elektrokaplama sanayiinde metal eritme çözümlerinde, elektronik endüstrisinde, kimya endüstrisinde, ilaç endüstrisinde, gıda endüstrisinde, taze bakım endüstrisinde ve klimalarda soğutma sisteminde kullanılabilir.
Ayrıca, lazer, kimya endüstrisi, elektroliz oksitleme, hassas makineler, matbaa mürekkepleri, baskı, tıbbi ekipman, enjeksiyon, blister, gıda, soğutma, kazan rulo tela, elektronik devre kartı endüstrisinde kullanılabilir; veya dalga lehimleme ve reflow lehimleme, arıtma alanı, donanım, ultrasonik temizleme, ısıtma veya soğutma banyosu, tıbbi depolama, kaynak, şişe üfleme, döküm, yüzey işlemi, kağıt yapımı, alüminyum, çim el işleri, kuyumculuk, deri, su ürünleri yetiştiriciliği vs. .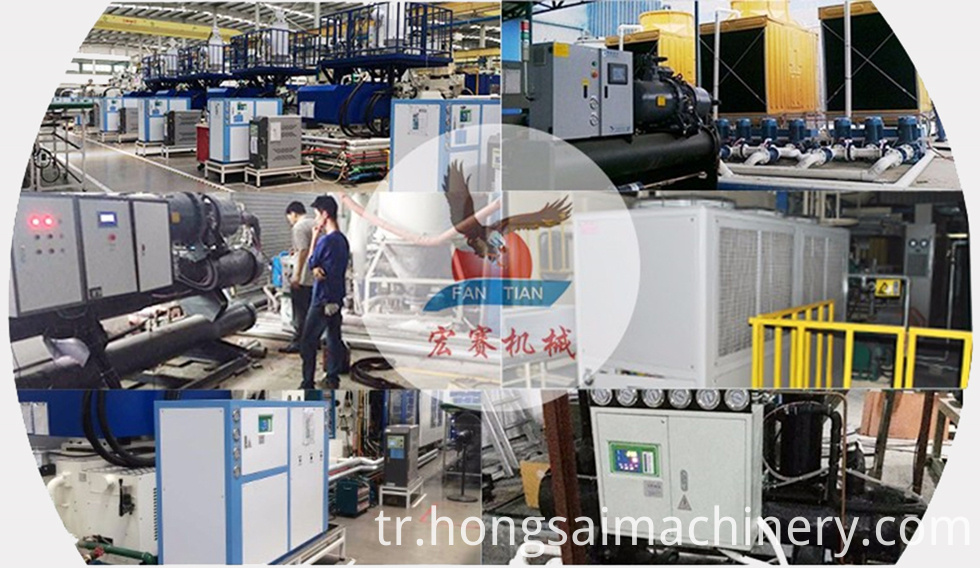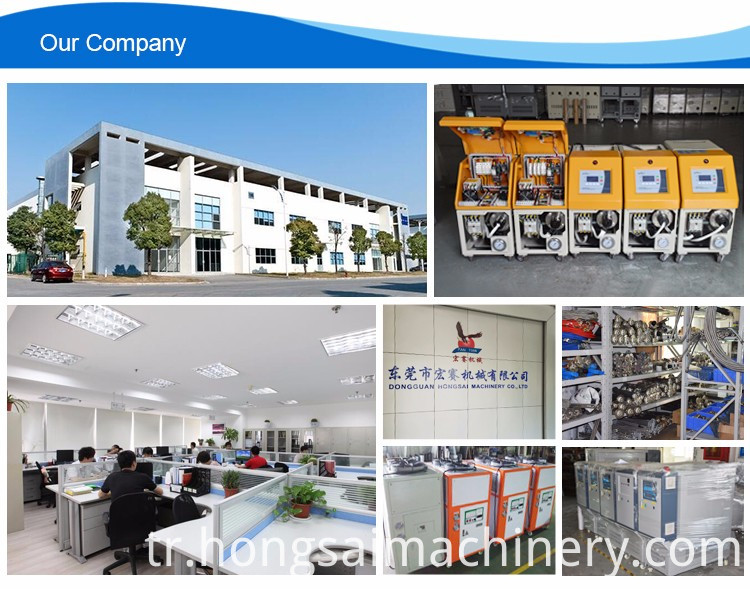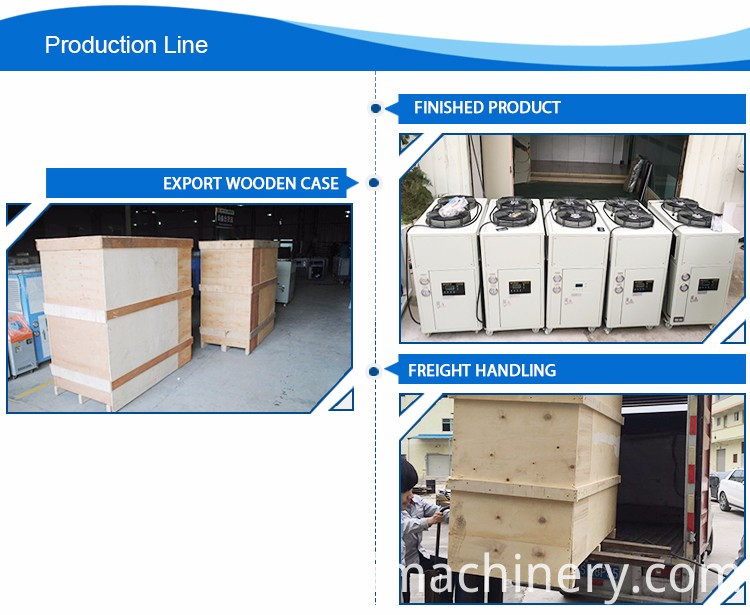 Ürün kategorileri : Su Soğutmalı Chiller > HS-60W Su Soğutmalı Chiller